PRIMARY SERVICES
Tricorp brings together experienced and knowledgeable professionals and couples them with a flexible but organized process to deliver intelligent IT solutions for our clients. The following represents a selection of our standard service offerings:
IT Architecture, Development, Deployment, and Maintenance of Enterprise Applications for both COTS Products and Custom Developed Applications

In its second decade, Tricorp offers unparalleled software development services to a wide range of clients. Our COTS experience includes ITSM management tools, SAP, and Siebel products and spans the lifecycle development process to include customization, integration, configuration, operations, and maintenance.
» read more
We have lead the design and development of customized software applications for mission-critical business functions such as securities trading, trademark application files, legacy migration efforts, and others. Regardless of the engagement, Tricorp has consistently delivered high-quality technology and has become a trusted advisor to our clients due to the continued high-performance of the project team.
Typical engagements involve either enterprise or mission critical systems in Federal agencies or organizations with employee bases in excess of 10,000.
While Tricorp has expertise in designing processes for DevOps, Project Management Operations, and ITSM Best Practices, our development teams typically work within an existing management infrastructure. Accordingly, the majority of our consultants possess credentials in their specialized technology and PMP, SCRUM or CMMI type certifications as well.
This varied experience allows our development teams to adapt to wide range of environments and to serve in a variety roles to support the development processes adopted by our clients.
Upon receiving a Task Order or Statement of Work, Tricorp assembles a team most qualified to propose a solution. That team crafts the response knowing full well that they will hold responsibility for delivering the proposed work if selected. This process effectively aligns the proposal with the execution in a very practical and direct way, representing the collective thinking of the team thereby allowing for full collaboration in project execution,
For an actual Tricorp engagement, please see the IT Case Study, attached PDF.
» read less
Project Management Office (PMO) Consulting and Operations

Tricorp's team of seasoned Project Management Office (PMO) consultants provide customized guidance to our clients who desire to establish a PMO to manage technical projects. We also help customers enhance their existing PMO operations by leading changes from a Waterfall process to an Agile process.
» read more
First and most important, we embrace and understand our client's needs and expectations. The result is a well-crafted program specific to their organizational maturity, culture, current ongoing projects, along with internal requirements and expectations. While Tricorp adheres to the Project Management Institute's processes and framework, we recognize that not all PMOs need are identical. Creative and customized thinking results in more successful consulting outcome and a highly functional, highly utilized PMO.
See an example of an actual Tricorp PMO consulting engagement entitled PMO Case Study.
» read less
ITSM and ITIL Subject Matter Expertise

IT Service Management (ITSM) is a process-based practice intended to align the delivery of information technology (IT) services with needs of the enterprise, emphasizing benefits to customers.
» read more
ITSM involves a paradigm shift from managing IT as stacks of individual components to focusing on the delivery of end-to-end services using best practice process models. ITIL® (Information Technology Infrastructure Library) is a globally recognized collection of best practices for information technology service management.
Tricorp's ITSM team holds significant numbers of ITIL and ITSM certifications, primarily in the most advanced levels of training. Our team members have, on average, 15 years of ITSM consulting experience. Tricorp consultants guide our customers through the development of roadmaps and processes to establish the best-suited ITSM focused organization for their environment. Learn more about an actual Tricorp client engagement on the attached PDF entitled, ITSM Case Study.
» read less
DevOps end-to-end programs in partnership with HPe
Tricorp, in partnership with HPe, offers one of the most robust, real-time, open source, and Integrated, tool-agnostic, DevOps environment for our clients. At the outset we perform an evaluation of the current environment and explore the client's desire to establish an entirely real-time communication process within the software development lifecycle.
» read more
This total solution helps eliminate bottlenecks that impact delivery times. The Dashboards provides valuable views into the organization's enterprise-wide technology application portfolio.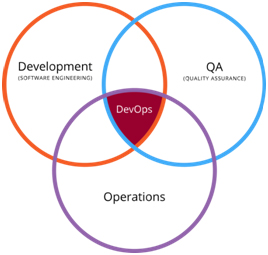 The process begins with a Tricorp SME working with our client to conduct an analysis of the existing environment. Through this process, we determine the maturity of the current DevOps environment and the processes the customer incorporates into their approvals, testing, production, etc. Our team will recommend an end-to-end solution including tools identified in the gap analysis, integration services and the incorporation of our communication system and technology to create the enhanced DevOps environment.
» read less
Executive Resource Services (ERS)
We are experts in talent acquisition and talent deployment. Tricorp has a successful history of performing all aspects of customized retained search of. Many of the features of that search model and our related expertise are embedded in of our solutions service offerings. What that means to our clients is a Tricorp team of top flight professionals for every project.
» read more
When a client requires a professional to join their executive staff as a consultant or an employee, Tricorp will engage its search model to select the right fit for that need.
Upon execution of a service agreement, the Tricorp team will review the position specifications including responsibilities, environment, and required technical expertise needed to assure a successful performance outcome. Compensation information, benefits, and perks, or the consulting budget, will be obtained and considered. A dialogue will be conducted with the hiring manager to determine the personal fit – what type of individual will be compatible with his or her leadership style, management approach, personality type, etc.
Based on this information, we will conduct deep research into relevant industries obtaining referrals and lists of potential candidates.
Tricorp then initiates discussions with prospective candidates to develop within the prospect an interest in the client and the role. Formal interviews of viable prospects are conducted following this step.
Throughout this process, we rank and re-rank candidates until we are satisfied that our select choices will result in a positive outcome.
Tricorp develops and submits to the client a thorough executive brief for each candidate. This information will include salary or consulting rates, travel expense, etc.
We conduct references for Tricorp consultants and hiring candidates before introducing them to the client.
As a final step, Tricorp will arrange a meeting of introduction with the client and Tricorp recommended candidate(s).
While these steps are common in most retained search models, the outcome of the process varies immensely. Our referenceable success metrics are uncommon and exceptional when compared to the overall industry for both retention, promotions, and achievement.
» read less